How many sensors are on Apple Vision Pro? How many cameras does Apple Vision Pro have?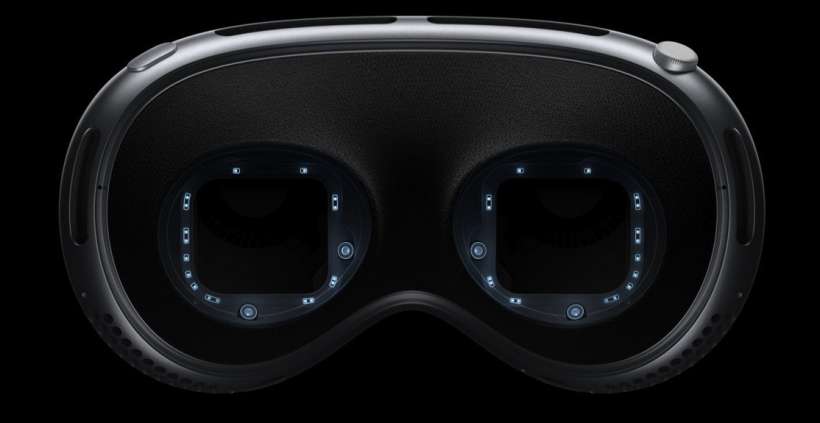 Apple's spatial computing platform includes a bevy of sensors and cameras to generate completely immersive AR and VR experiences for the user. Real-time processing and high-resolution image generation provides the illusion of app windows and objects entering the room.
Overall, Apple Vision Pro has 12 cameras on board. Two cameras are dedicated to hand tracking. Two IR cameras on the interior of the device are dedicated to tracking the user's eyes.
Apple Vision Pro also packs five additional sensors, six microphones, a LiDAR scanner, and a TrueDepth camera.