Can I permanently delete my Threads account? How can I deactivate Threads?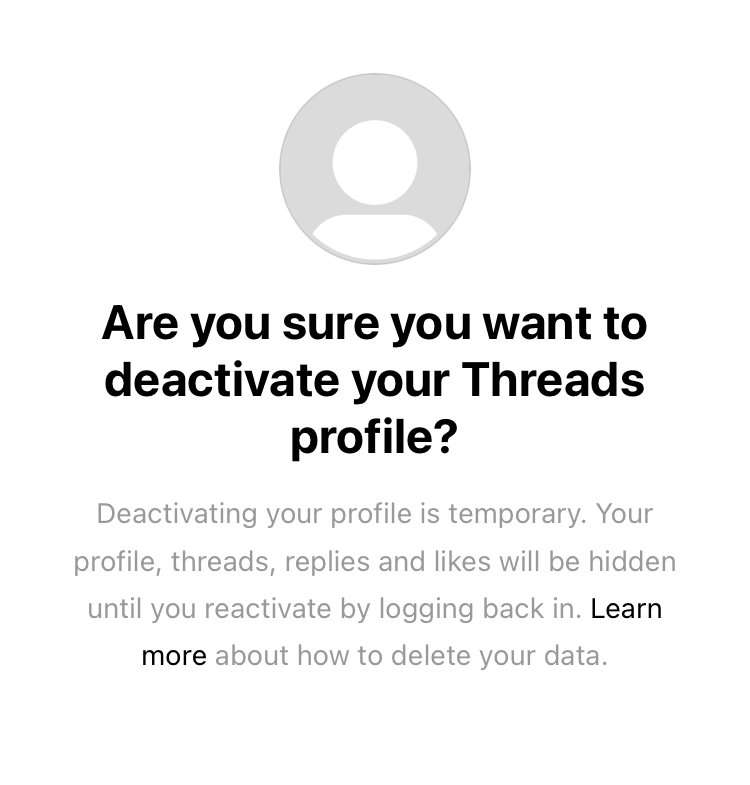 To delete an active Threads account, the associated Instagram account must be deleted. Threads documentation states that you can "deactivate your Threads profile at any time, but your Threads profile can only be deleted by deleting your Instagram account."
If you wish to keep your Instagram account but cancel your Threads account, you can deactivate your Threads profile, and delete the Threads app. However, your profile may still appear in searches by other users.
To deactivate your Threads account on iPhone, follow these steps:
Launch the Threads app
Tap the profile tab and tap the sandwich menu icon the top right corner
Select Account
Tap Deactivate profile
Choose the Deactivate Threads profile button
Deactivation is not a permanent solution. Reactivating an account will restore the profile, posts, and engagement history. Threads may add the capability to delete accounts in the future.