Submitted by Thomas Estilow on
The furor over a Verizon Wireless compatible iPhone refuses to calm down. None other than the Wall Street Journal (WSJ) reported today that a CDMA-capable iPhone is indeed under development by Apple and will see release in the US this year. The Verizon iPhone will be one of two new models introduced during Apple's annual iPhone product line refresh this summer.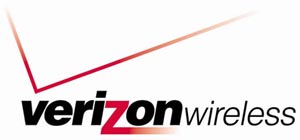 Apple (AAPL) and Verizon (VZ) jumped one percent after the news release, while AT&T shares (T) lost almost the same amount. AT&T is currently the exclusive carrier for Apple's iPhone in the US. Speculation and rumors have swirled around a Verizon version of the iPhone for months, if not years now.
This latest WSJ report is sourced by "people briefed on the matter" and claims the CDMA iPhone will be manufactured by Pegatron Technology Corporation starting in September. The current GSM iPhone is produced by Hon Hai Precision Industry Company in Taiwan. None of the companies involved would comment on the matter, except for AT&T.
The AT&T spokesperson was quoted by the WSJ saying, "There has been lots of incorrect speculation on CDMA iPhones for a long time. We haven't seen one yet and only Apple knows when that might occur."
Canaccord Adams analyst Peter Misek
weighed in on a Verizon iPhone deal
back in January, and he expects a Verizon 4G iPhone to support CDMA this coming June. Misek was a bit premature as he expected an announcement would come along with the launch of Apple's iPad tablet computing device.
Barron's also reported that Misek sees a future iPhone 4GS model supporting the next generation Verizon and AT&T network known as LTE as early as June 2011. This would make it possible for one piece of iPhone hardware to be offered by several different competing wireless carriers.