Submitted by Deni Tako on
When the iPhone 3GS came out, I preordered it from Best Buy. On the day before the launch, I got a call to schedule my appointment to pick it up. Knowing that activation would be easier the day after the launch, I set my appointment for the day after. I walked in, picked up my phone and was out the door in about 20 minutes.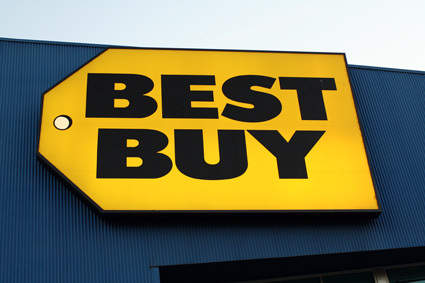 So, I had similar expectations when it came to the iPhone 4 launch. My local Best Buy isn't super busy, and it's a relatively new store. I haven't had great customer service in there by anyone except the mobile device guy, who has always been great. Pretty much everyone else has no clue what they are doing, and are clearly there for the paycheck and to go home.
I went in on June 15th, and preordered the 2 Black 32GB iPhones I wanted, paid my $50 each (for a gift card to be used toward the purchase of the phone later) and went on about my business.
The day before the launch, I got a call from a young woman telling me that "we" sold 600,000 iPhones, and as a result, I would not be getting an iPhone on launch day. I'm not sure who she meant, I do know that the 600K was between AT&T and Apple, but she clearly did not. So, of course, the next logical question is WHEN would I be able to get the iPhone? She had no idea. When I told her that was unacceptable, she went dead silent. Seriously - dead air. I asked to speak to the general manager of the store, who I had spoken with the previous week when I did the pre-order. The young woman told me that she was unavailable, and that she had no idea if she was ever going to come into the store again. Ummm, ok. Next down the line, the manager in charge of the store at that moment. She couldn't tell me his name, but only that he wasn't there. Ok then. Moving down the line, how about the mobile device guy I do know? Nope, he's out of the store til the day before the launch. I had no choice but to leave a message and asked for a manager to get back to me.
Launch day comes and still no call back. So, I call and actually get through to a manager who tells me that they got 10 16GB phones in and no 32's and have no clue when more may be coming in. Nifty.
Today is July 1st. I have stopped into the store a few times (I gave up on calling) and the answer is still the same. No 32's and no clue when they will get them. I am still #17 & 18 on the list to get the 32's when they come in.
On the 29th of June, AT&T stores were going to have handsets available to people without preorders. So, I parked myself in the line at 5pm on the 28th and sat in a chair overnight to get my iPhones. So, now I have my iPhones.
I haven't cancelled my preorder and demanded a refund of my 2 $50 deposits yet, because I really want to know how long it's really going to take to get them and what the demand for them will be like when they do come in. If the demand is still super high, I might take them at full retail and resell them - I have 30 days to return them for a refund if they are not opened if there are no takers for a profit. Or, a friend is considering upgrading as well. I may go with her and let her claim then instead. No matter what, I am not going to cancel my preorder - I'm going to see this through to the bitter end.