Submitted by Sammy Snyder on
Uber Entertainment (Super Monday Night Combat) in partnership with Tilting Point has announced that Toy Rush will be available for iOS devices on May 15th. The new title mixes the popular tower defense and collectible card game genres. In the game, players can attack their opponent with powerful toys like flying unicorns while defending their base with marble shooters and other weird towers. The game will feature over 50 levels and the ability to customize your base and defenses by earning and opening new card packs. Pricing is unknown at this time.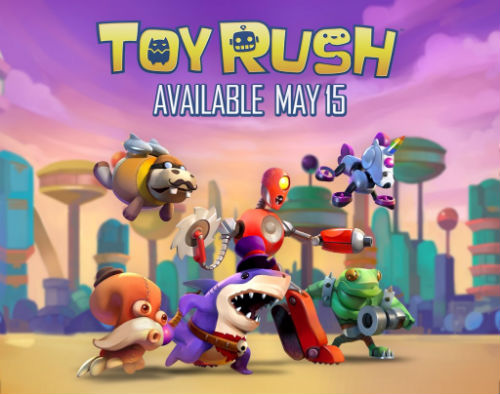 Ubisoft announced on Tuesday that it is bringing the 1998 PC game Anno to the iPad. Anno is a resource management title where players must build their empire from the ground up. Users can build specific buildings, such as houses and taverns, to keep their citizens happy and healthy. The iPad version is being rebuilt for mobile devices and will be officially called Anno: Build an Empire.