Submitted by Marshall Walker on
As expected, Facebook launched its second Snapchat clone after removing Poke from the App Store last month. The new app allows users to send photos and video clips that disappear after a user swipes them away. Facebook's app differs from Snapchat because it forces users to send images or videos before they can view any sent to them. Facebook has been desperately trying to recapture its younger users who have been leaving the company's main service in droves for trendier products such as Yo.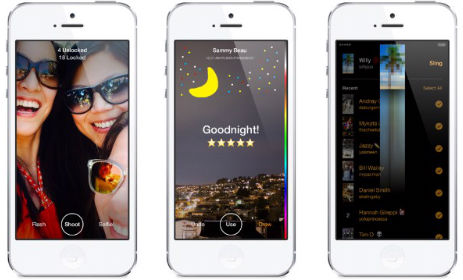 Unfortunately for Facebook, Yo is already surpassing it in the App Store rankings. The messaging app is currently ranked number 5 on the Apple's Top Free Apps Chart, while Slingshot is nowhere to be found. Yo saw a surge in popularity after the Finacial Times published an article about the app which allows users to send the word "Yo" to their contacts.