Submitted by Anders Batten on
iOS 8.3 solves one the most annoying problems on the Apple App Store -- having to enter your password every time you download a free app. MacRumors has discovered a few new features in the latest iOS 8.3 beta, including a new switch that allows users to disable the password requirement for apps labeled "Get" or "Free" in the App Store.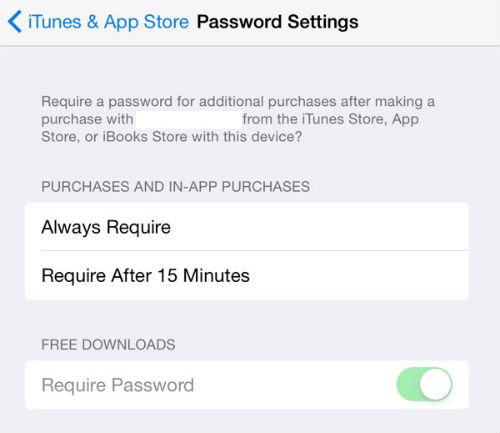 The iTunes & App Store settings in iOS 8.3 have been updated with a new section for "Purchases and In-App Purchases." Here you will find the option to have your device "Always Require" a password when downloading an app from the App Store, or to only require a password 15-minutes after your last download. A new "Require Password" switch has also been added for "Free Downloads". Up until now users only had the options to set their password requirements to "Immediately" or "15 minutes" in the Restrictions section of the General settings. The new toggle in iOS 8.3 allows users more freedom to decide if they want to enter a password or not when downloading free apps.