Submitted by Bob Bhatnagar on
CallBar has been officially updated for iOS 8, bringing call management and multitasking to the latest Apple devices. The tweak was just recently updated for iOS 7 with a refined interface design. CallBar works with voice calling as well as FaceTime and FaceTime Audio calls.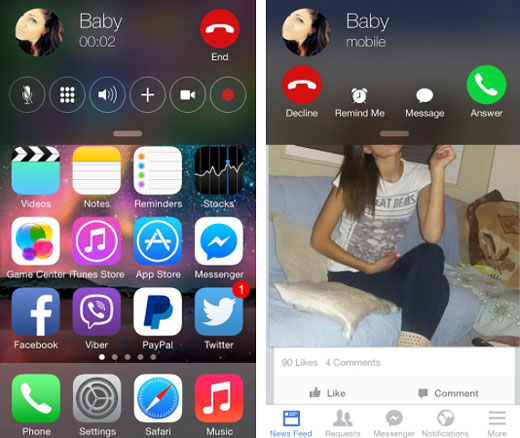 A long press on the status bar is all it takes to bring up the CallBar. Calls can be initiated or managed while in progress, all without ever quitting or switching away from the current app being used. CallBar is directly integrated into the Notification Center.