Submitted by Frank Macey on
This is not a drill. Unlike some of the fake iPhone 5 jailbreaks we've seen in the recent past, evasi0n is for real. The software will be supported on Linux, Mac OS X and Windows machines, and jailbreak all devices running iOS 6.0 through 6.1.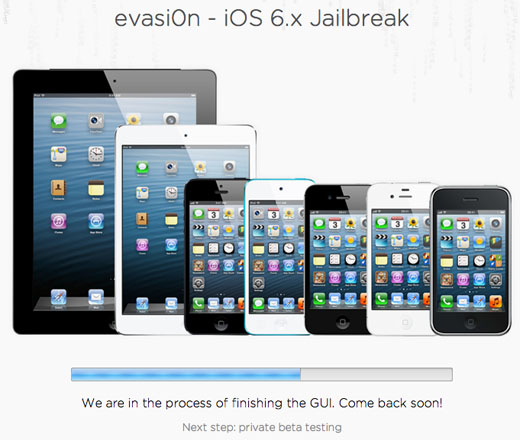 The project comes from the evad3rs, a team which includes some familiar names from the jailbreak community. MuscleNerd, pimskeks, planetbeing, and pod2g are currently finishing work on the graphical user interface and report that evasi0n is now 60 percent complete. Private beta testing is next.