Submitted by Frank Macey on
iPhone5mod has come up with the perfect product for those who enjoy disassembling small consumer electronic devices and violating manufacturers' warranties. Another body mod kit, this time to make the iPhone 5 translucent. The site claims their replacement parts are even lighter than the originals.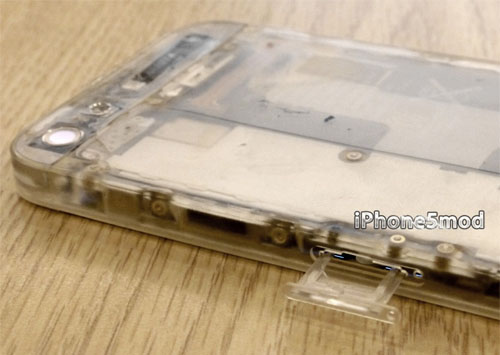 Not only this, but the translucent plastic parts are scratch-proof, fingerprint resistant and highly durable. The new iPhone 5 body parts will replace just about everything on the exterior of the device, and provide protection from damage due to bending or collision. Why hide the insides of the iPhone 5? This is a sure conversation starter, that is if you can get your device reassembled properly.