Submitted by Thomas Estilow on
So the downloaded apps on your iPhone stopped working. Rebooting or resetting all settings does nothing. Suddenly you notice your music is gone. What is an iPhone owner to do? Now that the dust has settled on this particular bug many workarounds have been suggested. According to Steve Jobs himself, Apple won't have a fix until September. If you can't wait that long to restore the full functionality of your iPhone, then continue to read.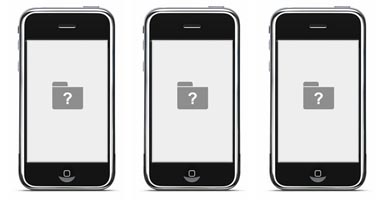 Speculation about this bug is rampant in online forums. The workaround I've used with success has been described as extreme. I suffered with the app and music problem on my iPhone 3G (2.0.1) and decided I was going to deal with the issue once. So instead of trying many of the gentler methods I attacked the problem with gusto. My phone's performance has improved noticeably since the procedure, which included a 2.0.2 firmware upgrade.