Submitted by Frank Macey on
The SIM card ejector tool is no longer shipped with new iPhones, however this small accessory made big headlines thanks to its composition. The tool was made of Liquidmetal, an amorphous metal alloy. These metals can be molded into thin, unique shapes while retaining incredible strength and durability, which could be perfect for mobile devices.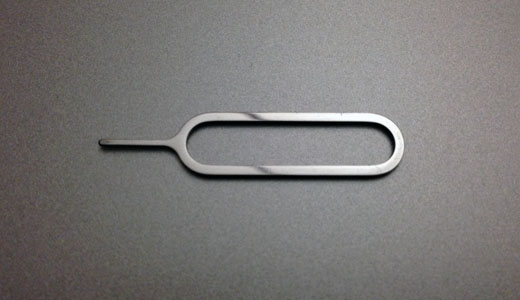 Liquidmetal Technologies inked an exclusive deal with Apple a few years ago, and now it looks like their work is bearing fruit. Patently Apple details five patents involving Liquidmetal, proving Apple is moving closer to manufacturing with this material. Two of the technically complex patents revolve around using Liquidmetal in a 3D printing process to create parts.