Submitted by Bob Bhatnagar on
More information has surfaced about the Apple media pad, a touch-screen device larger than an iPhone with the functionality of a netbook. Barron's reports on an unnamed "veteran analyst" who claims to have held the prototype device in his own hands.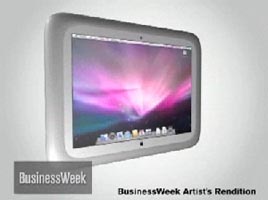 The source describes a slate-style computer only six weeks away from the final design stages that would be announced in September and hit shelves in November. Manufacturers of key components have already been described in industry publications.