Submitted by Thomas Estilow on
If news from Chinese manufacturers means anything, Apple is clearly planning on an iPhone-like device that would fill the gap between the iPod Touch and the MacBook. The latest reports and rumors are interesting, to say the least, and point towards a possible 2010 release of the product.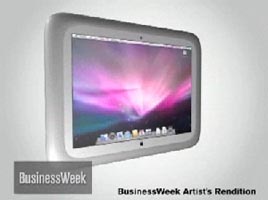 It sounds like elements of the iPhone OS have already been adapted for a larger touch screen with similar multi-touch capabilities. The new Apple media pad would simultaneously compete with netbooks and portable gaming systems such as the Sony PSP and Nintendo DS.
Analysis predict the going price of an Apple tablet would be between $500 and $700, to bridge the gap between iPod Touch and MacBook pricing.
Apple must keep processing speeds up and power consumption down. Reports have speculated that P.A. Semi, a company Apple acquired in 2008, may be designing next generation hardware specifically for the new device.
According to three independently-sourced reports, Wintek has been chosen as the supplier of 10-inch diagonal panel modules that will ship to Apple starting in the third quarter of this year.
Netbooks are flying off the shelves. The small computers accounted for 20 percent of all notebooks sold in the first quarter of 2009. Entering the market with a sleek, touch-screen product, Apple could have a leg up on the competition with multimedia and AppStore functionality.