Submitted by Frank Macey on
Wireless carrier Cricket has announced it will be offering two iPhone models pre-paid with no contract starting on June 22. The iPhone 4 or the iPhone 4S will be available subsidized for $400 and $500 respectively. This pricing is $150 cheaper than buying a no-commitment iPhone 4S from Apple.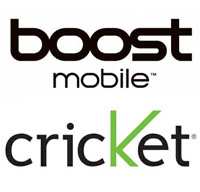 Besides no contract, Cricket offers the advantage of an unlimited talk, text and data plan for only $55 per month. This undercuts all of the major carriers, although Cricket will throttle data speeds when customers exceed 2.3 GB during the billing period.