Submitted by Sammy Snyder on
Siri may have been the star of Apple's WWDC keynote presentation in 2011, but the personal voice assistant only got a slight mention near the end of the company's iOS 8 preview this year. Apple quickly touched on Siri's new song recognition talent and a few other features, before moving on to the new developer tools in iOS 8.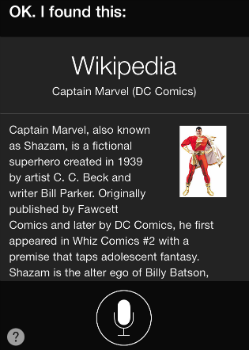 iOS 8 users will be able to access Shazam's popular audio recognition database by asking Siri, "What song is playing". The voice assistant will then identify any song playing in the background and offer users the chance to buy that song through iTunes. This new feature comes as no surprise since Bloomberg leaked it back in April.