The phone number associated with your Snapchat account can be changed. New Snapchat accounts can also be created without entering a phone number at all.
To change the phone number associated with an existing Snapchat account:
1. Open the Snapchat app, login and tap the Settings icon in the upper right corner.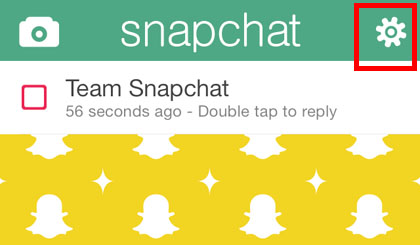 2. Tap Mobile # under My Account.
3. Enter a different mobile number in the text field.