Submitted by Bob Bhatnagar on
Enhancing Snapchat and removing some of the app's restrictions has become a full time job for some jailbreak developers. The latest addition to the growing collection of Snapchat tweaks is dubbed GhostPrefs. Those with jailbroken devices can get a ton of new options in Snapchat after installing this free mod from Cydia.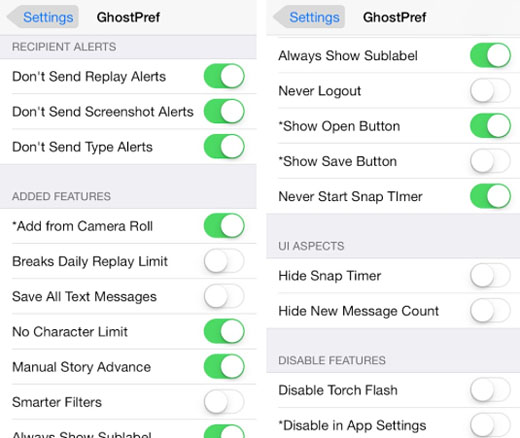 Snapchat is known for its ability to automatically delete messages after a preset time. Taking a screenshot of a photo or video will normally notify the sender that this activity has taken place. Perhaps the most sought-after option included in GhostPrefs prevents Snapchat from sending an alert when screenshots of a message are captured.