How can I reply to text messages from my LockInfo screen?
You may be enjoying all that the Cydia tweak LockInfo has to offer, but wouldn't it be great if you could instantly reply to a text message directly from the LockInfo screen? This is possible with the installation of the messaging package QuickReply for SMS. Here's how to get QuickReply up and running with LockInfo.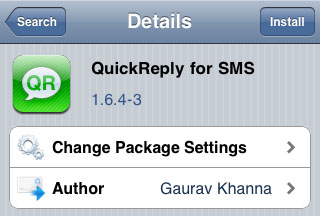 Assuming your iPhone is already jailbroken and you have installed the LockInfo tweak, navigate to Cydia and install the QuickReply for SMS package. You'll find the software under Sections -> Messaging or just search for it under Search. Tap the Install button then touch Confirm. QuickReply for SMS is free and with LockInfo provides similar functions to the iOS 5 Notification Center.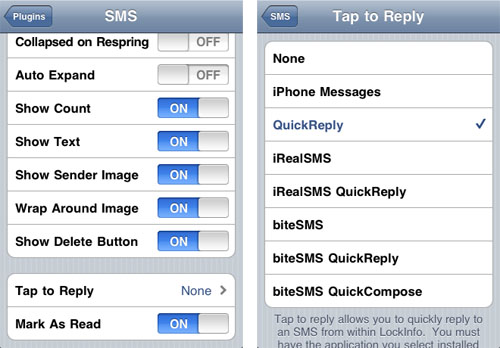 In order to use QuickReply with LockInfo there's one additional step. You must turn on QuickReply in the LockInfo settings. Here are instructions:
1. Navigate to Settings -> LockInfo -> Plugins -> SMS
2. Scroll down and select Tap to Reply
3. Choose QuickReply from the list of applications
Now the LockInfo screen will allow you to quickly reply to a text or MMS message.