Submitted by Bob Bhatnagar on
If you can't login to YouTube on the iPhone, there are simple steps you can take to allow the native YouTube app on your device to connect. The problem arises when your linked Google Account does not have an application-specific password set up for your iPhone YouTube app.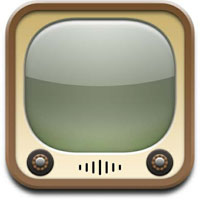 After repeatedly trying to login to your YouTube account with the correct username and password, the iPhone prompts you to login from Safari. Even after following through this process, the YouTube app refuses to acknowledge your credentials are correct. The iPhone error states wrong username or password.
To correct the problem, you must first activate 2-step verification on your Google Account. After this is complete, you can create an application-specific password for the iPhone. After failing to login to your YouTube account from the iPhone app, open a web browser on your computer.
Navigate to Google.com and click the Sign In button to open your Google Account. Once you are logged in, click your email address and choose Account from the drop down menu. Click Security -> Authorizing applications and sites -> Edit. You may see a screen like the following: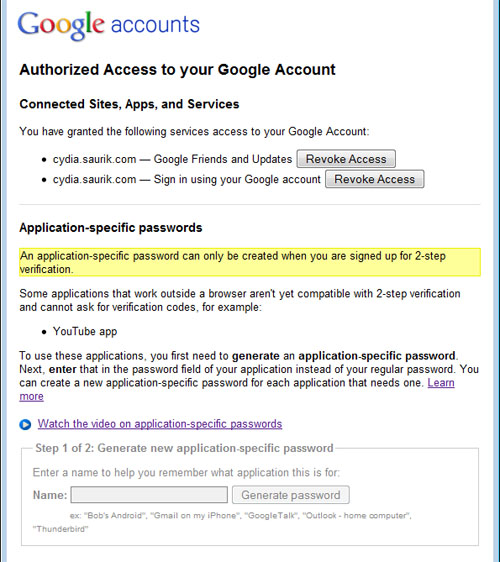 The application-specific password section is greyed out because you don't have 2-step verification set up on your Google Account yet. To make this happen, click your email address in the top bar and select Account. Now navigate to Security -> 2-step verification -> Edit.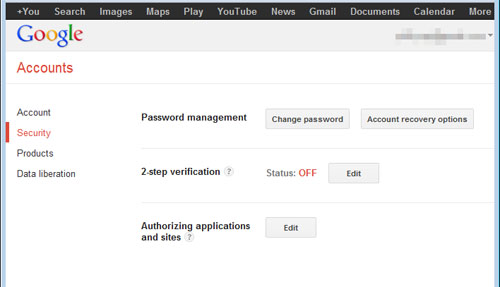 After clicking the Edit button, follow the steps to enter a phone number for 2-step verification. Once complete, Google will send a text message or voice mail to your phone with a verification code. Enter this into the box and this will confirm you have set up 2-step verification. A pop-up box like the following may appear: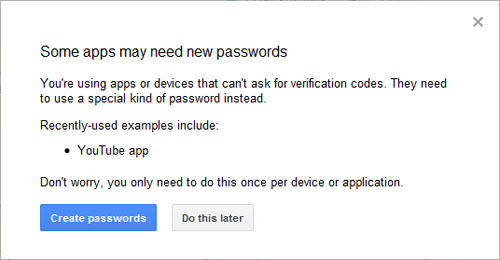 Click the Create passwords button. If this dialog box does not appear, navigate to your email address again and click Account. Choose Security -> Authorizing applications and sites -> Edit. If prompted re-enter your Google password. You now have the option to generate a new application-specific password. Name your password something you will remember such as "YouTube" and click Generate password.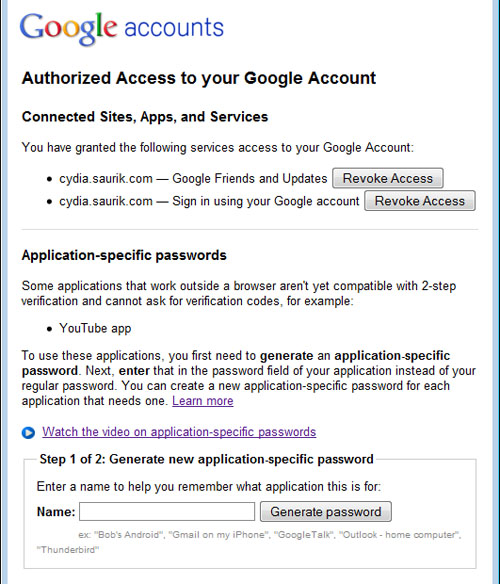 Google will generate your application-specific password and display it once. Do not close this window until you have followed the next step.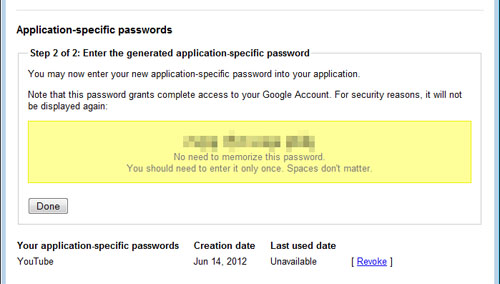 On your iPhone, open the YouTube application. On the bottom menu touch More -> Sign In. Enter your Google Account email address (NOT your YouTube username), followed by the application-specific password in the yellow box on your computer web browser.
You should now be logged into your YouTube account on the iPhone. If you ever need to generate a new application-specific password, you can accomplish this using your Google Account on the computer.