Submitted by Sammy Snyder on
The NBA playoffs are right around the corner and right now the best place to get all your NBA news and highlights is from a new app called Tygo. The app was created by an NBA fan who wanted a place where he and other fans could view all the best NBA highlights and live streams on the internet.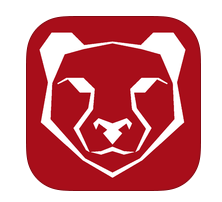 The app features three categories; Fresh, Hot and Scores. The Fresh and Hot sections include links to trending video clips, memes and stories in an easy to use news feed. The Fresh section allows users to scroll through newly added content, while the Hot section offers a look at the most up voted videos and news of the day.
What makes Tygo unique is that all the content is user submitted so it offers a great mix of highlights and fan discussion. For example, you can quickly jump from Shaquille O'Neal's "Shaqtin' A Fool," to checking out the latest NBA memes, to watching a clip of Stephen Curry lighting up the Blazers. The app features the best videos from YouTube, Vine and Facebook plus news from ESPN, Bleacher Report and other popular new outlets. Tygo is like having your very own NBA Twitter hashtag all collected into one app.
The app also promises to deliver live stats and scores faster than Google, and it allows users to comment without having an account or Facebook profile.
Tygo - Ball is life
is available for free on the
Apple App Store
. It features no commercials, in-app purchases or any upgrade fees. The app supports all devices running iOS 8.0 or later, and it is the perfect companion for watching the rest of the 2015 NBA season. It really is a must have for any NBA fan.