Yes. Nothing requires you to use Apple's iCloud service with your iOS device or Mac computers. When restoring your iPhone to iOS 5 you will be prompted with the screen below. The iCloud opt out simply requires choosing the Don't Use iCloud button during the setup process.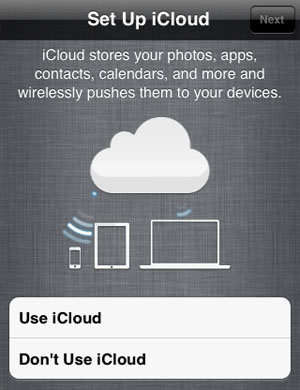 Alternatively, you can access and control iCloud settings at any time by following these instructions:
1. Navigate to Settings -> iCloud
2. Switch OFF the features you wish to stop syncing with iCloud and your other Apple devices
3. To turn off backups navigate to Settings -> iCloud -> Storage & Backup -> iCloud Backup -> OFF
4. You can delete your account entirely under Settings -> iCloud -> Delete Account
Just because you don't wish to use iCloud doesn't mean you can't sync in the traditional way with iTunes on your computer. All of your contacts, calendars, backups and other files will be saved locally without being uploaded to iCloud.