Submitted by Frank Macey on
Now that tvOS has been updated to version 9.2, fourth-generation Apple TV owners may be wondering what's included in the free update and whether they should install it or not. While there's nothing in the new firmware that dramatically changes the capabilities of Apple's set top box, tvOS 9.2 is certainly worthwhile. Apple TV fans should not hesitate to update as the features listed below are welcome improvements.
For those who do not have automatic updates switched on, getting tvOS 9.2 is simple.
Check here for instructions on how to update the Apple TV software manually. Here are the highlights of tvOS version 9.2.
1. Siri dictation for text fields
Dictation for text fields using Siri Remote is reason alone to update to tvOS 9.2. Before this improvement setting up networks on the Apple TV, entering passwords, and typing text anywhere took forever.
With Siri dictation, the same simplicity that comes with asking for a television show or the latest weather can be used anywhere. Folders can be titled using dictation. Even passwords can be entered using dictation, which will recognize individual letters, capitalization, and the like, all while keeping the information private from Siri's online servers.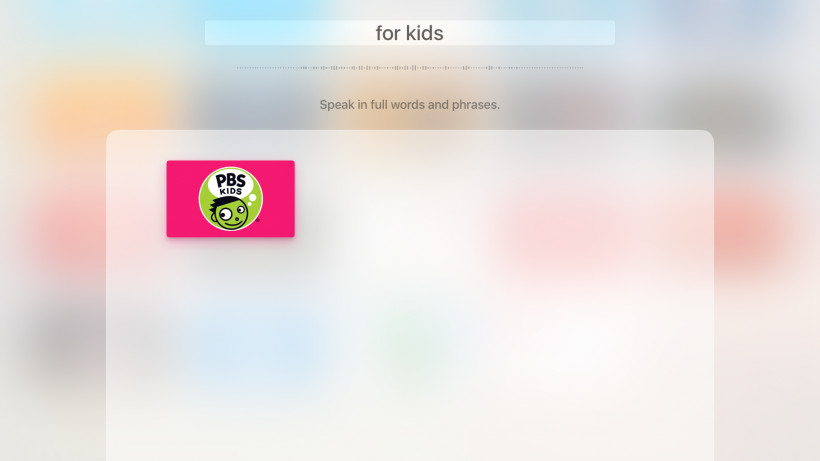 2. Home screen folders
Speaking of folders, the home screen on the Apple TV can now be organized. App icons are moved into folders at any time using one of two different methods. Using the Siri Remote, a press and hold on an app icon will invoke wiggle mode. Just like with iOS, icons can then be moved on top of each other to create a new folder. Apps can also be moved into existing folders in this manner.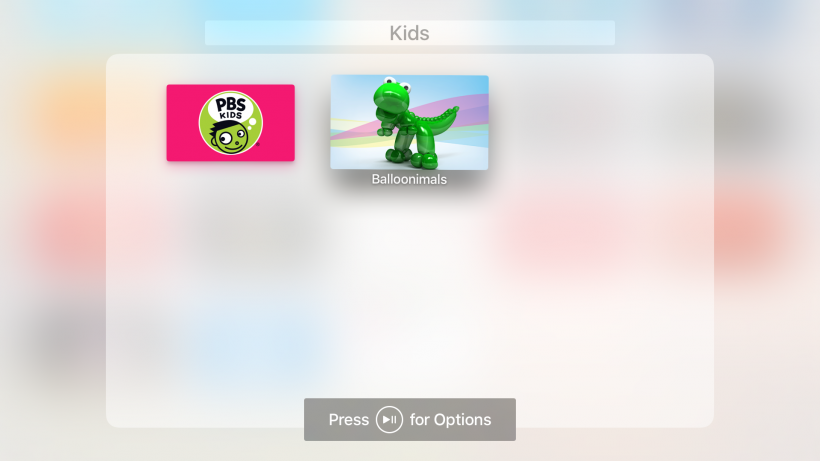 Another option on the Apple TV is to use the Play/Pause button on the Siri Remote. As soon as an app icon is wiggling, press the Play button and a menu will appear. From here, new folders can be created or apps can be moved directly into an existing folder. This method can be easier and more direct than swiping on the Siri Remote to move apps.
3. No accidental scrubbing
Anyone who has dropped the Siri Remote knows all too well how accidental scrubbing can happen while a streaming video is in progress. This problem is solved thanks to the latest Apple TV update. Now rewinding or fast forwarding during a show in progress requires a tap on the Siri remote to pause playback first. This is also a solid change which makes it more difficult to accidentally interrupt current programming.
4. iCloud Photo Library
Photos on the Apple TV has gained full support for iCloud Photo Library. Not only can videos and Live Photos be viewed using tvOS 9.2, but albums in iCloud Photo Library can also be accessed. This addition joins Photo Stream and Home Sharing photo libraries, making the Photos app more connected to iCloud content.
5. Bluetooth keyboard support
Last but not least, Bluetooth keyboard support has returned to the Apple TV. Again, much like Siri dictation for text fields, if this shipped with the Apple TV 4G in the first place it would have streamlined some people's experience during the setup of many apps. It's good to know the physical keyboard option exists, and there's no doubt that some future Apple TV apps will take advantage of Bluetooth keyboard compatibility.
Bonus: New app switcher
Not a reason to update in itself, but a minor redesign brings the app switcher into line with iOS 9.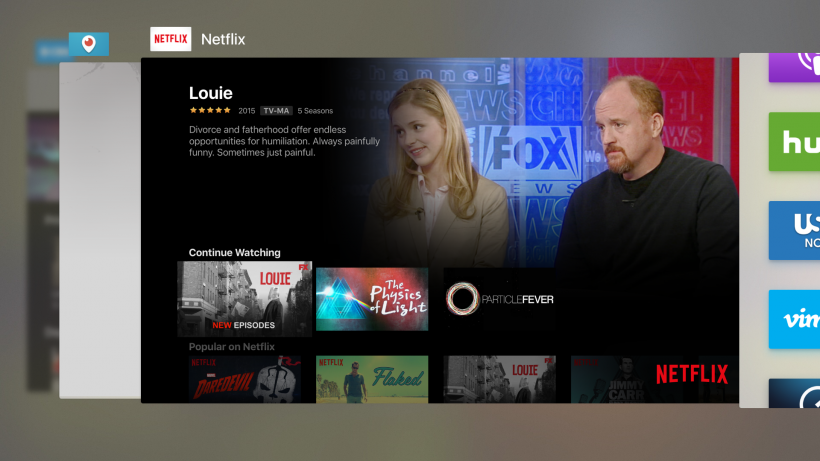 While there are some detractors of the iOS 9 app switcher, the larger overlapping cards tend to work better on the Apple TV. After all, there is a larger display to work with in tvOS, and the app that is highlighted in the switcher is much easier to select with the Siri Remote.