How can I remove the Recently Deleted album from iOS 8 Photos?
One of the default features of iOS 8 stores pictures deleted in the Photos app directly to an album titled Recently Deleted. With no further interaction, images are deleted from this album after 30 days.
There is no way to remove or delete the Recently Deleted album. There is also no option to turn off this iOS 8 feature and delete photos immediately.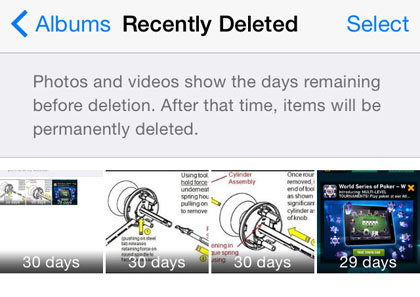 Pictures in the Recently Deleted album can be removed manually. To permanently delete these deleted photos:
1. Navigate to the Photos app and open the Recently Deleted album.
2. Tap Select in the upper right.
3. Tap Delete All in the lower left corner.
4. Confirm the delete (this cannot be undone).
The Recently Deleted album is now empty.