Submitted by Thomas Estilow on
AT&T, the exclusive carrier for Apple's iPhone, is currently field testing base station software upgrades that will double the speed of its 3G network. The upgrades should increase speeds over high-speed packet access (HSPA) to 7.2 megabits per second (Mbps), up from the current 3.6 Mbps.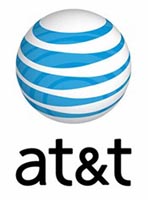 The company is also upgrading its network backbone to accommodate increasing data traffic. The release of a new iPhone model in June is expected to generate ten times the current demands on bandwidth.
Reports indicate that Apple has set a May 31 deadline for AT&T to complete the upgrades, ensuring higher speeds before the release of new iPhone hardware.
Future network improvements could use HSPA+ to provide speeds up to 21 Mbps. In the meantime, most smartphones and data cards on the AT&T network are expected to support download speeds of up to 14.4 Mbps.
By 2011, the next generation LTE (Long Term Evolution) network, or 4G network should be deployed, providing downlink speeds of at least 100 Mbps.