Submitted by Bob Bhatnagar on
With all the buzz over the latest Sherlock Holmes feature film there are more options than ever for iPhone owners to enjoy the books. Since they were written 100 years before the first Macintosh computer, the texts are in the public domain.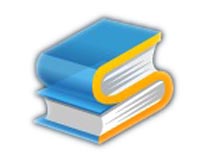 With an ebook reader application like Stanza, digging into these great classic stories on your iPhone is completely free. A Study in Scarlet, the first story by Sir Arthur Conan Doyle to feature Holmes, is only 1029kB.
To download a free ebook, install and run the Stanza app. In Stanza touch Get Books to bring up the list of libraries.
Many Sherlock Holmes stories can be found. Under Free Books you'll see that Project Gutenberg lists Doyle under Most Popular Authors. There are 65 of his written works available for free.
A list of Sherlock Holmes stories:
A Study in Scarlet
His Last Bow
The Adventure of the Bruce-Partington Plans
The Adventure of the Devil's Foot
The Adventures of Sherlock Holmes
The Hound of the Baskervilles
The Memoirs of Sherlock Holmes
The Return of Sherlock Holmes
The Sign of the Four
The Valley of Fear
For those who prefer to download a complete collection immediately, apps such as The Sherlock Holmes Collection are available for a price.
There are currently 97 iPhone apps related to Sherlock Holmes in the Apple App Store.