Submitted by Bob Bhatnagar on
The next generation of iOS has arrived. Many enhancements and refinements contained in iOS 8 were revealed by Apple at the recent WWDC keynote. Developers have had access to the iOS 8 beta firmware since June 2, with the public release coming later this fall. Now that Apple signs firmware, downgrades to a previous IPSW file are not normally possible.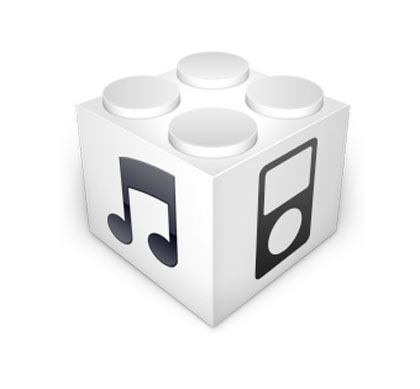 Developers looking to revert to iOS 7.1.1 are in luck for the time being. Since the latest version of iOS is still being signed by Apple, downgrades from iOS 8 beta to iOS 7.1.1 are possible. No matter what the reason for a downgrade on a particular iPhone with iOS 8 installed, the procedure can be accomplished easily by following the steps below.
1. First connect the iPhone to the computer via USB cable and open iTunes.
2. Make sure to backup the device. Click here for instructions on how to backup the iPhone with iTunes or backup using iCloud.
3. Next download the correct iOS 7.1.1 firmware (IPSW) file for your iPhone. Remember where the file is located after downloading.
You can find the latest firmware files for your iPhone here:
iPhone 5c (iOS 7.1.1).
iPhone 5s (iOS 7.1.1).
iPhone 5 (iOS 7.1.1).
iPhone 4s (iOS 7.1.1) .
4. Put the iPhone into DFU (recovery) mode.
Check here for instructions on entering DFU / recovery mode
.
5. Once in recovery mode iTunes will prompt, click OK to dismiss. On the computer, hold down the Mac option / alt key or the Windows shift key and click the Restore iPhone... button in iTunes.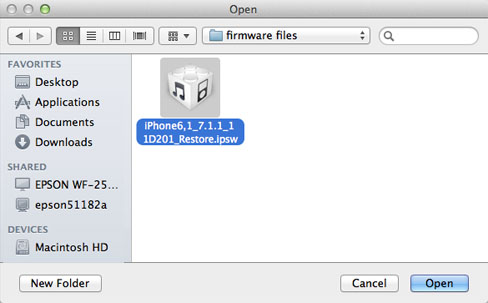 6. Select the downloaded iOS 7.1.1 firmware file, finding its location in the dialog box. Click Open to proceed.

7. iTunes will prompt again, explaining the next step. Click the Restore button to dismiss and begin the 15-minute downgrade process. Do not touch your device until the restore is complete!
8. The iPhone is now back on iOS 7.1.1. If needed, data can be restored to the device from the iTunes backup or restored from iCloud.