Submitted by Bob Bhatnagar on
Major markets struggling to meet large wireless data demands are about to receive a boost from AT&T Mobility. The company announced that it will be expanding its pilot program to provide free Wi-Fi access to subscribers in strategic locations around the country.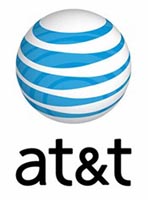 The point of all this is to alleviate data traffic on the AT&T 3G network. Since the iPhone's introduction in 2007, AT&T has been slammed by app downloads, web browsing, and other high bandwidth uses on its network. In a plus for users, data transferred over a Wi-Fi connection does not use data plan bandwidth.
The successful pilot program saw 350,000 subscribers use Wi-Fi hotzones in Times Square, NYC, Wrigleyville, Chicago, and downtown Charlotte, NC in just three months of operation. Plans to expand the hotzone program include new Wi-Fi hotspots at Rockefeller Center and St. Patrick's Cathedral in NYC, as well as an expansion of the Times Square coverage area. San Francisco will get its own hotzone along the Embarcadero.
The Times Square hotzone expansion is scheduled to be complete before New Year's Eve celebrations hit the area. Up to one million people could be there to see the ball drop, which puts enormous strain on wireless networks. The Wi-Fi option is a relatively inexpensive way for AT&T to relieve some data traffic from their 3G and EDGE networks and provide additional bandwidth for voice calling.
AT&T has a complete listing of all Wi-Fi hotspots available to subscribers along with a service map
on their website
.