Submitted by Anders Batten on
Game developer Crytek unveiled one of the first iOS games to feature MFi controller support at the Worldwide Developers Conference last week. 9to5Mac reported that Crytek demoed the controls of a tactical action game called The Collectibles while using the form-fitting Logitech controller prototype created for the iPhone. This is one of the first games known to take advantage of the new MFi (Made for iOS) game controller support Apple added to iOS 7.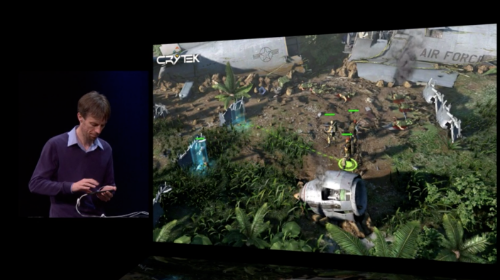 Apple shared two hardware mock-ups with developers during a 45-minute long WWDC session called "Integrating with Game Controllers". One controller featured the "form-fitting" design 9to5Mac claims Crytek used during their demo, and the other was a wireless standalone device. 9to5Mac said players can use either touch-based navigation, or the D-pad and physical controller buttons to control the action in Crytek's new game.