Submitted by Thomas Estilow on
How about making iPhone calls on your own personal cell tower? AT&T has test launched its femtocell solution for individual users, dubbed the MicroCell. This device is compatible with the iPhone 3G and 3GS.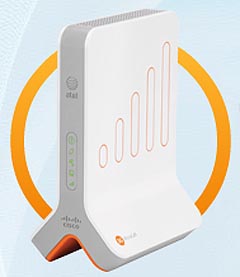 MicroCell data speeds will be slower than the 7.2 Mbps the iPhone 3GS is capable of delivering, however they will achieve 3.2 Mbps, matching standard 3G speeds. The device allows users to make calls and send text messages using a 5,000 square foot local 3G network.