Submitted by Thomas Estilow on
Apple surprised everyone when they announced that iOS 4.1 would add High Dynamic Range (HDR) photography capabilities to iPhone cameras. HDR combines two or more photos at different exposures to create an optimal scene. Unfortunately, some iPhone 3GS owners were even more surprised that they would not receive the feature when updating.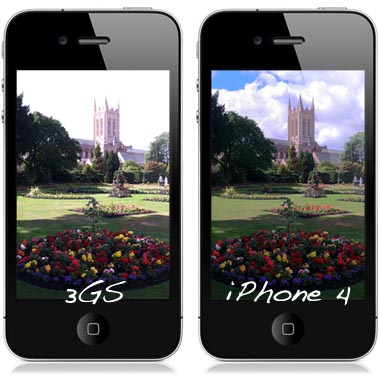 Although the iPhone 4 upgraded the rear camera to 5.0 megapixels and added a flash, light sensor and HD video recording, iPhone 3GS owners can still get excellent pictures with the previous 3.0 megapixel model. Already the 5x digital zoom feature (added in iOS 4) works well on the 3GS, and HDR can be a simple download away.
A search for HDR in the iTunes App Store yields over 40 results for the iPhone. Most of these apps cost $0.99 - $2.99 each, although some are free. Beware, in most cases you get what you pay for. One app called "HDR for Free" allows the user to select a photograph already taken, and gives you the choice between nine different "HDR presets"... whatever that means. The filtering effects are subtle and if anything appeared to just increase color saturation. Not true HDR.
In contrast, an app such as "Pro HDR" for $1.99 will take new photos and automatically or manually combine different exposure levels to create the scene. The results are stunning when you're used to choosing between a white, washed out sky or a dark foreground when focusing your iPhone picture. One drawback is that the photo taking process is much longer than snapping one picture. The software will give you clear instructions to hold the iPhone 3GS still while it first analyzes the scene, then snaps two photos. Immediately afterwards the software combines the two photos into one.
For those looking for Apple's HDR software to be activated on their iPhone 3GS, an option in the works has been announced. A developer has already figured out how to make Apple's native HDR capability switch on with older iPhones running iOS 4.1. This hack will be available as a free download from Cydia when the iOS 4.1 jailbreak is complete and released to the public.
So there's no reason to run out and buy an iPhone 4 when it comes to experimenting with HDR photography. Two bucks is a small price to pay to have the capability on your existing hardware.