Submitted by Bob Bhatnagar on
The jailbreak community has been active lately. Thanks to a surprise release of the limera1n jailbreak tool from Geohot, the release of Greenpois0n was delayed. Now both hacks use the same unpatchable bootrom exploit and are available to the iOS device-owning public.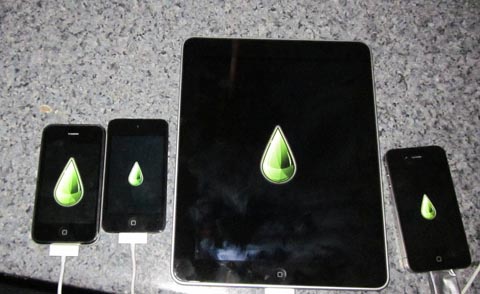 In the meantime, the SHAtter exploit initially planned for Greenpois0n has been shelved for future use. Apple will surely fix the bootrom exploit in the next round of iOS hardware, however this time the jailbreak developers have a countermeasure ready for action.
Limera1n will jailbreak firmware 4.0, 4.01, 4.02, and 4.1 running on the iPhone 3GS, iPhone 4, iPod touch 3G , iPod touch 4G, and the iPad running iOS 3.2.2. Limera1n for Windows can be found at limera1n.com. The software is still a beta release and some users have reported problems. Future releases should support other platforms. The iPhone Dev-Team warns on their blog, "DO NOT USE LIMERA1N IF YOU USE THE ULTRASN0W CARRIER UNLOCK — wait for PwnageTool to incorporate the limera1n exploit. This is so that you can avoid updating your baseband and losing the unlock (possibly forever)."
Greenpois0n is also still under beta development. Right now it works for the iOS devices listed above but only when running iOS 4.1. Both Windows and Linux versions are available at greenpois0n.com. The Chronic Dev Team announced that support for Apple TV and iPod touch 2G jailbreaks are in the works, as well as a Mac version.
A wireless carrier unlock that will allow your locked iPhone to work with any compatible service provider is still under development. In the meantime, make sure to
use TinyUmbrella to back up your SHSH files
.
More explanation from the iPhone Dev-Team blog: "Because the 'untethered' part of this jailbreak comes from a userland hack from @comex, you should still backup your SHSH hashes for 4.1... This way you can always come back to an untethered, jailbreakable 4.1 on your devices after Apple has closed their 4.1 signing window (they'll close the 4.1 window once they push out their next firmware version)."
As always, jailbreak tools for any and all iOS devices are released free of charge. There are many fake products that will scam users out of money. Never pay for a jailbreak tool unless you're voluntarily donating to the developers!