Submitted by Bob Bhatnagar on
iPhone Dev-Team is celebrating the third anniversary of their PwnageTool with the release of an untethered jailbreak solution for the latest Apple firmware, iOS 4.3.1. The new version of redsn0w will jailbreak all devices that support iOS 4.3.1 except for the iPad 2. Apple got smart with the iPad 2, and the device can't be compromised by the limera1n or SHAtter exploits used on other devices.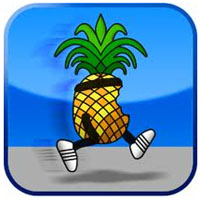 The current jailbreak was made possible by developer Stefan Esser (@i0n1c) who has a long history of researching security on Apple products. Redsn0w is available directly from the iPhone Dev-Team for both Mac OS X and Windows platforms. PwnageTool is also available for Mac OS X and required to jailbreak the second-generation Apple TV.
Unlockers must watch out and follow special instructions from the Dev-Team. They say not to update if you're already running ultrasn0w as a fix for compatibility issues with firmware 4.3.1 is currently in the works for older basebands. Otherwise, redsn0w provides the simplest comprehensive jailbreaking solution for those with later model iPhones, iPod touch devices and the original iPad.
Three years ago the iPhone was running iPhone OS version 1.1.4 and the PwnageTool made a big impact on Apple and iPhone owners everywhere. The official App Store didn't even exist yet, so jailbreaking was the only way to get third-party software on your device. Jailbreakers were also not sure of their legal status even as Apple tried to combat the phenomenon as a security risk and violation of warranty terms.
Apple continues to stand by these two assertions, however now the US has
officially legalized jailbreaking
as a fair-use exception to the Digital Millennium Copyright Act (DMCA). Of course, even though independent software development is now free from the threat of lawsuits, software piracy remains against the law. iPhone jailbreakers everywhere owe the iPhone Dev-Team and the Electronic Frontier Foundation (EFF) thanks for all of their hard work.