Submitted by Bob Bhatnagar on
Good news is here for those anxiously awaiting an iOS 4.3.x untethered jailbreak solution. Ever since Apple stepped up the cat and mouse game by patching recent exploits, the development community has been working hard to find a new way forward. As it turns out, developer Stefan Esser (i0n1c) found a new exploit and has already put it into the hands of the iPhone Dev-Team for testing.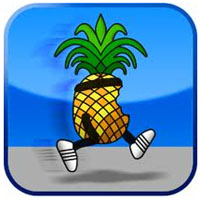 He recently posted a video of the untethered jailbreak in action on an iPod touch running iOS 4.3.1. All eyes are now on the Dev-Team, awaiting confirmation that the method will be incorporated into existing tools and released to the public.
It sounds like a matter of time until Dev-Team launches the untethered jailbreak, as team member MuscleNerd already posted a photo and announced on Twitter that Esser's untether is solid. He continues by stating, "Just working out overall 4.3.x JB issues and Cydia :)" which leads us to believe a finished product is definitely in the works. Hopefully the Dev-Team will rule in favor of release, although they have been known to wait on Apple for strategic reasons, making sure the largest number of people can jailbreak at any given time between firmware updates.
For those new to jailbreaking, the practice was declared legal in the US last summer, thanks to exemptions granted for jailbreaking and unlocking under the Digital Millennium Copyright Act (DMCA). An alternative to Apple's App Store known as Cydia provides access to iPhone software that is otherwise restricted by Apple through official channels.
Some jailbroken iPhone owners have recently discovered that Apple actually
limits access to Cydia
on Wi-Fi networks in their retail stores, redirecting users to the Apple home page instead. Other Apple customers made news in August of last year when they activated the iOS 3.2
JailbreakMe in-browser jailbreak
directly on iPad demo units at Apple Stores using the Safari web browser.