Submitted by Bob Bhatnagar on
More evidence has surfaced that Apple is working on navigation software for the next-generation iPhone. The company recently acquired online mapping company Poly9. This is not the first tech company specializing in mapping to be picked up by Apple.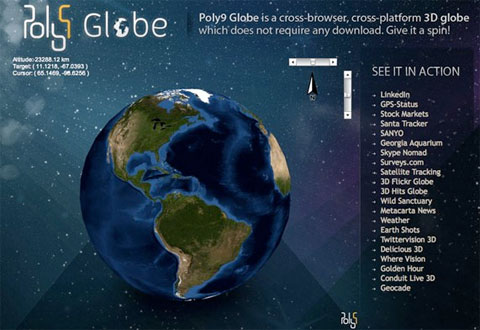 Placebase, a mapping services company was also bought by Apple in 2009. Speculation is rampant that Apple may integrate both companies' technology in a new mapping and/or navigation app for the iPhone 5. Google maps are currently featured in iOS products, but the relationship between Google and Apple has been rocky lately. Google has also launched its own competing free GPS navigation app for Android platforms.
Not only this, but Apple has posted several new job announcements that ask specifically for software engineers with "experience developing navigation software." Four job postings for iOS software engineers are identical and contain the following:
Valuable knowledge:
- Deep knowledge of Computational Geometry or Graph Theory
- Experience with Linux server-side development of distributed systems
- Experience developing navigation software
Another posting also sounds like it could involve a cloud-based map server of some kind:
Apple is hiring a software engineer to manage and automate distributed image processing on a server cluster. The position is with an emerging and rapidly growing product team building software used by millions of Apple customers in rapidly growing markets worldwide.
Responsibilities include:
- managing distributed image processing
- deploying updates to a large server cluster
This isn't a coincidence, considering that Apple recently opened a massive data center in North Carolina devoted to its services. The server farm is already five times the size of Apple's California facility and reports have indicated that Apple may still double this size with further construction.
Apple even has what they call a "Geo Team" that was referenced by Placebase founder and CEO Jaron Waldman. Of course, it's possible that Apple will only integrate specific mapping technologies from Placebase and Poly9 into the iPhone 5. Google recently announced a renewal of their search deal with Apple, however it's not known if Google Maps is included as part of the deal.
With the iPhone 5 expected to launch in summer 2011, it's possible that Apple needs more time to create its own navigation solution.