How to fix the PDF security vulnerability on my jailbroken iPhone?
The same PDF vulnerability that Apple has patched in iOS 4.3.4 and iOS 4.2.9 can be patched with a free tweak available on the Cydia app store. After successfully jailbreaking your iPhone with JailbreakMe 3.0 simply follow these steps to close the security hole and read PDF files without worry.
1. Open Cydia and navigate to the Search tab.
2. Type pdf in the search field and results will appear.
3. Select PDF Patcher 2. The app screen will appear. You can scroll down for more information.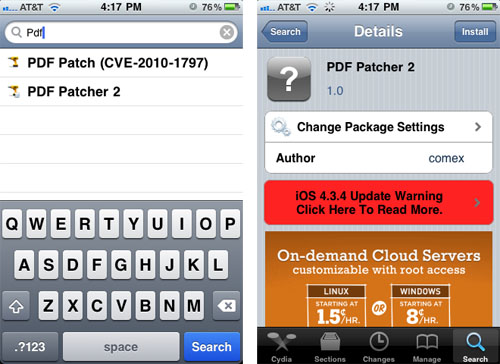 4. Touch Install in the upper right hand corner to proceed.
5. Touch Confirm to install the patch.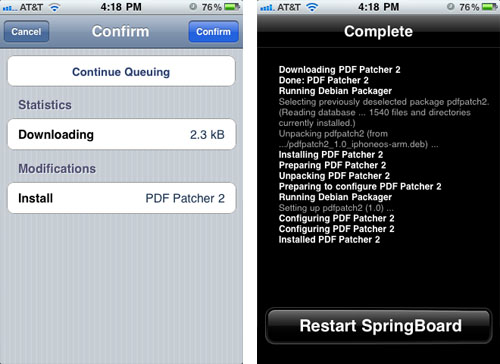 6. The package will install. When the process is complete tap the Restart SpringBoard button.
Now your jailbroken iPhone is protected from arbitrary code execution should you stumble upon a maliciously crafted PDF file. PDF Patcher 2 has no options to set and will not install an icon on your home screen.