Submitted by Frank Macey on
If James Bond had an iPhone, he'd be using Wickr. Secret messaging between iOS devices has been around for some time, with apps such as Black SMS which encrypt messages to keep them private. Now a free app known as Wickr has taken the concept to a new level.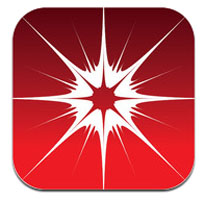 Not only does Wickr encrypt messages in transit, keeping them away from prying eyes, but the app actually is capable of sending self-destructing messages with a limited lifespan. After these messages are received, they are securely erased from the recipient's iOS device based on the sender's instructions.
The mission of Wickr is to make it possible for iOS users to communicate securely and leave no trace, simply, easily and for free. According to the developers, Wickr provides:
- military-grade encryption of text, picture, audio and video messages
- sender-based control over who can read messages, where and for how long
- best available privacy, anonymity and anti-forensic features
- security that is simple to use
As if this weren't enough, Wickr not only sends secure text, voice, picture and video messages, but the software will remove all metadata and personal information from the files first. Creating a Wickr account is free and easy, but it might take a few minutes to run the mathematic calculations required to set up the encryption. The best part is that Wickr doesn't even need an email address to create a user account.
Your service provider won't even know exactly who you're communicating with, and deleted messages are actually overwritten by data multiple times so they can't be recovered. Eat your heart out, 007.