Submitted by Marshall Walker on
Just when I thought late October would be the last invented iPhone 5 launch date, KitGuru comes along and extends the possible release window to March 2012! According to the rumor mill, this means that the iPhone 5 could be launched sometime between late August and March of 2012. So basically, us tech bloggers have spent the last few months telling you that Apple will most likely release another phone after the iPhone 4, possibly sometime between today and the end of time. You're welcome!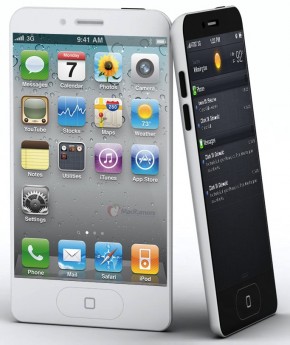 On Friday morning, the Japanese website Kodawarisan announced that Apple's Fall Event would be held on September 7th. This event is normally reserved for iPod news, but Apple is expected to switch gears and announce their next-generation iPhone. However, KitGuru reports that a "slimmed down, cheap version of the iPhone" will be announced instead, and go on sale around October 1st. This supports the Wall Street Journal's latest report that a new iPhone will be available sometime this October.
Apple will purportedly wait until March to release the iPhone 5 and iPad 3, and the Taiwan Economic News seems to agree that an iPad 3 won't be ready until 2012. Citing industry sources, the Taiwan Economic News wrote that Apple's next-generation A6 processor will go into production the first half of 2012. The Taiwan Semiconductor Manufacturing Co. has reportedly started testing the A6 processor, and should have it completed by early next year. Apple Insider noted:
"If accurate, the report could quash persistent speculation that Apple plans to launch a third-generation iPad later this year, assuming such a device would run the next-generation A6 processor."
If any of this is true, it would be a big blow to tech bloggers, and Apple fanboys who have been dreaming of an iPhone 5 and iPad 3 for months. Hopefully Apple will let us know their plans for the iPhone 5 soon, because I won't be able to survive another several months of iPhone rumors. Remember, some Apple fans are getting so delirious, that they are seeing visions of iPhone 5s on trains!
[
KitGuru
,
Apple Insider
]