Submitted by Marshall Walker on
As we get closer to a possible next-generation iPhone announcement, more and more pictures off the "N94" iPhone prototype are being leaked. The N94 was originally believed to be the iPhone 4S or possibly the rumored 8GB iPhone Reuters mentioned last week. Engadget posted some new pictures of the mysterious device on Monday.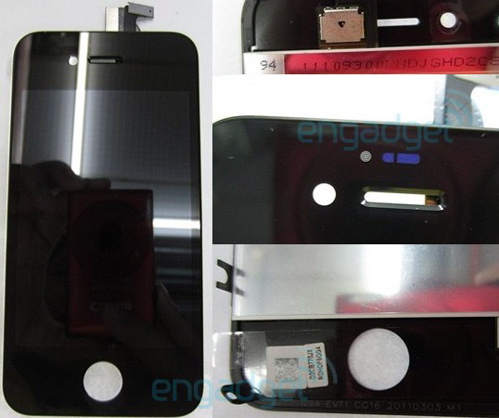 Last week, MacPost posted pictures of a back cover from an iPhone 5 EVT prototype which was labeled "EVT2″ June 7, 2011. Engadget's picture is marked "EVT1" with a date of March 3rd, 2011. There is also a mysterious white dot at the top of the phone next to the ear piece.
MacPost originally thought the newer leaked images (EVT1) were of a next generation model, but they eventually updated their report to read:
"After today's report of iPhone 5 getting metallic back instead of reinforced glass, we think that these parts are for cost-effective iPhone 4S and not for upgraded model."
The "metallic black" reference is from an earlier
DigiTimes
report that said the "iPhone 5's back design will be changed to a metal chassis instead of reinforced-glass."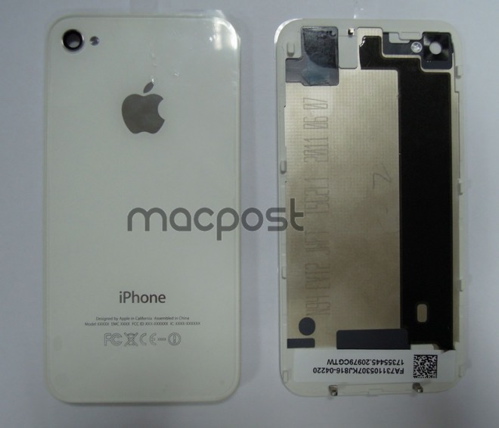 The DigiTimes source said the rumored iPhone specifications of a 4- to 4.2-inch HD touch panel and new ultra-thin industrial design are not true, but are "the market's expectations for the iPhone 5." Their source claims the next-generation iPhone won't be much different than the iPhone 4 and will feature a 3.5- to 3.7-inch panel.
This makes sense since the biggest pushers of the iPhone 5 "teardrop case design" also said we would have it by now. It almost seems like the rumor mill is coming full circle, with more reliable sources sticking with the earlier reports.
[Source: Engadget]