Submitted by Marshall Walker on
Tim Cook is ready to host Apple's big iPhone event tomorrow at 10am PT, 1pm ET, but will the redesigned iPhone 5 and Steve Jobs be making an appearance? Word is Jobs is too sick to attend, and recent evidence points to the iPhone 4S being Apple's next device, not the rumored iPhone 5 with "teardrop" design.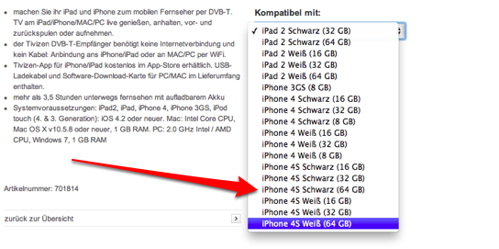 Both the iPhone 4S and iPhone 5 have been popping up in random carrier and store inventories. A 16GB Sprint Apple iPhone showed up in a questionable Radio Shack leak, and the German carrier Vodafone added an 8GB iPhone 4 and three iPhone 4S models (16GB / 32GB / 64GB) to their website.