Submitted by Marshall Walker on
Tim Cook is ready to host Apple's big iPhone event tomorrow at 10am PT, 1pm ET, but will the redesigned iPhone 5 and Steve Jobs be making an appearance? Word is Jobs is too sick to attend, and recent evidence points to the iPhone 4S being Apple's next device, not the rumored iPhone 5 with "teardrop" design.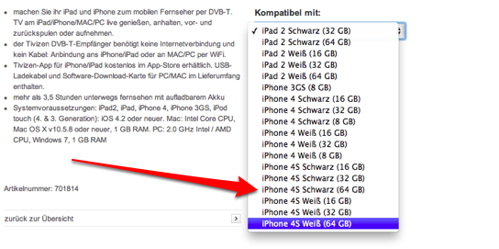 Both the iPhone 4S and iPhone 5 have been popping up in random carrier and store inventories. A 16GB Sprint Apple iPhone showed up in a questionable Radio Shack leak, and the German carrier Vodafone added an 8GB iPhone 4 and three iPhone 4S models (16GB / 32GB / 64GB) to their website.
Besides being mentioned at Macworld Asia, the iPhone 5 seems to be in hiding, while the iPhone 4S seems to be everywhere. It was mentioned in the latest iTunes beta, and Gizmodo got an early look at a "new-SKU iPhone that looks just like the old iPhone 4" (see below). The iTunes iPhone 4S listing also included an icon that resembled the CDMA iPhone 4. These iPhone 4S sightings are a little more convincing than what Radio Shack supposedly decided to name their inventory.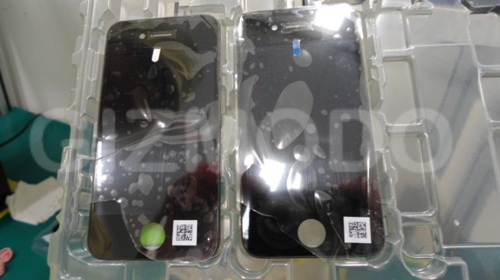 9to5Mac posted a list showing why the iPhone 5 being announced tomorrow may be a fanboy dream.
"Even though there is no concrete evidence for an iPhone redesign, many are still speculating (we call you "5ers"!) and reporting that one is coming at this event. Because of lack of evidence for a redesign, we believe that Apple will introduce only an iPhone 4S on Tuesday. "
9to5
points to the iPhone 4S showing up in iTunes,
Apple's inventory
and other various sightings as proof. They also plan to list the evidence for an iPhone redesign before Tuesday's big announcement. Apple will not be live streaming the event, so stay tuned for updates as we get them.