Submitted by Bob Bhatnagar on
Now you can set up shortcuts to your favorite iPhone Settings right on your iOS home screen without jailbreaking. One tap of the right icon will bring you directly to the Settings item you want to change without any more navigating through multiple menus. The solution shown here is not only free, but it does not require jailbreaking.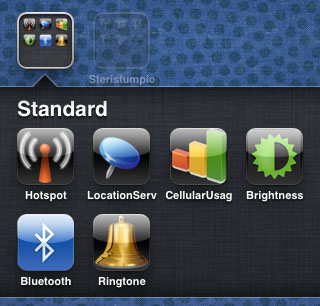 To begin, you must have iOS 5 installed on your device. These shortcuts are actually Web Clips delivered to your iPhone in a MobileConfig file. Some of the toggles will change the desired setting immediately, while others are not true toggles, but immediately open the correct Settings page. Jailbreakers familiar with the tweak SBSettings have enjoyed this functionality for some time.
Installing the complete suite of shortcut icons is simple. The automatic method is newer, and also makes sure that every time you tap on a Settings icon the web-based shortcut doesn't leave a blank Safari web page open. To begin, open Safari and visit this web address:
http://iphoneza.co.za/IconSettings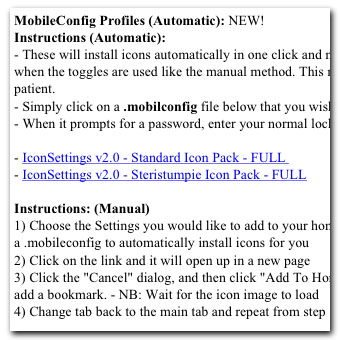 Scroll down to the Instructions (Automatic) section and tap the link for the icons you wish to install. Standard icons are pictured above, while the alternative (Steristumpie) design can be previewed below. Installing all of the Settings icons will allow you to delete the ones you're not interested in later.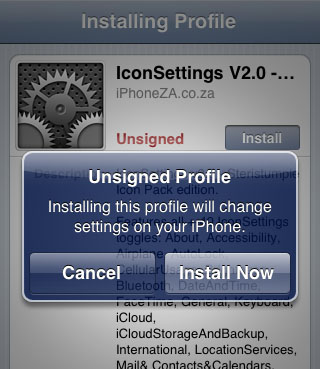 When the Installing Profile page appears, tap the Install button in the upper right. When prompted, select Install Now. If asked, enter your passcode to continue. Installation could take up to a few minutes to complete.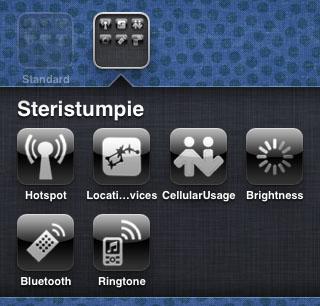 When finished, you will see 40 icons on your home page. Each one of these is a shortcut or toggle for easy access to iOS Settings and more. The ones you don't want can be deleted, and the rest can be organized into folders just like normal icons on the home screen.