Submitted by Bob Bhatnagar on
If installing full Siri functionality on the iPhone 4 sounds too good to be true, that's because it is. A new software package claiming to make Siri run on a jailbroken iPhone 4 has appeared on a repository that Cydia warns against. The package is called H1Siri, and there are a few reasons why you should stay away.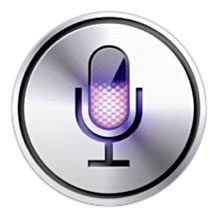 Not only does the repository containing H1Siri contain cracks and other illegal software, but the package itself comes from an unknown developer. Apparently a Chinese group dubbed CD-Dev Team is behind the Siri port, but the software illegally uses parts of Apple's copyrighted code.
Some have reported they got the software to work, but according to reports, the servers that H1Siri depends on are not reliable. As if these warnings weren't reason enough to stay away from the hack, developers have noted that H1Siri sends loads of personal data through unknown servers that could be exploited for any reason. The package could also be used to take control of other apps on your iPhone since the SiriProxy server H1Siri communicates with could be running any number of unknown plugins.
It's possible the day will come when Siri or its equivalent can be safely and securely used on older iPhones and distributed via the Cydia jailbreak store to everyone interested. Until then, H1Siri is not the answer, as the package poses too many risks and illegally uses Apple's code to function. Although it may sound tempting to install H1Siri on the iPhone 4, staying away from this package is the smart thing to do for now. In the meantime, try these alternatives to Siri for the iPhone 4 and iPhone 3GS.