Submitted by Frank Macey on
Reports of Apple considering a larger display size on the next generation iPhone are nothing new, but according to a South Korean newspaper, suppliers have already taken orders for the components. Apple is said to be moving forward with a whopping 4.6-inch screen on the iPhone 5.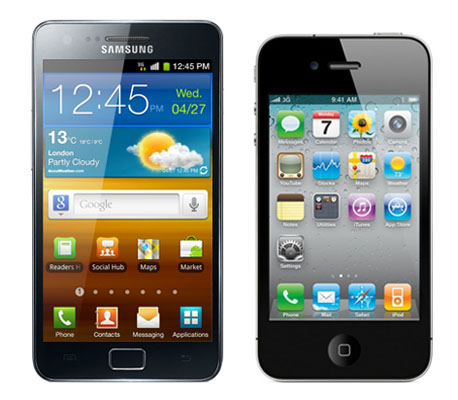 This would be a significant jump from Apple's iPhone-standard 3.5-inch Retina display. Competing smartphone manufacturers such as Samsung already offer models with 4.3 and 4.6 inch diagonal screens, while Apple has yet to bump up this dimension on the iPhone.
Questions remain as to the authenticity of the report, with the Maeil Business Newspaper citing an unknown industry source. Regardless, speculation of a 4-inch display on the next generation iPhone has been continuous, with leaks from case manufacturers and reports of Apple prototype devices that fit the bill. Before the iPhone 4S was released, reports claimed that Apple would reduce the bezel size on the next iPhone and include a screen from edge-to-edge that would measure 4 inches diagonally.
This could provide iPhone users with the best of both worlds, increasing display size but leaving the current portable iPhone profile unchanged. Even a move from 3.5 to 4 inches could increase the size of the iPhone 5 slightly, depending also on how much space is needed for a larger battery. More display will require more power, as will the addition of LTE 4G connectivity. Apple is expected to completely redesign the iPhone 5, which means a 4.6-inch display is not out of the question.