Submitted by Bob Bhatnagar on
Suppliers never stop selling parts, even if the device they're made for hasn't been released yet. We've seen iPad 2 parts leak out in advance of the tablet's official release and now it's the iPhone 5's turn. AppleInsider reports that an importer is selling a light proximity sensor flex cable for Apple's next smartphone.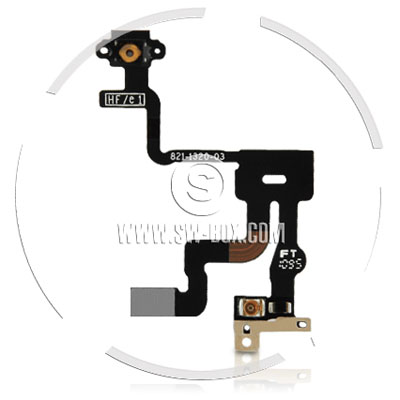 The part is claimed to be genuine as the importer's home offices are practically next door to an Apple factory. When it comes to the proximity sensor itself, the design of the iPhone 5 part differs slightly from the current model, which could point to a redesign in the exterior of the next generation hardware.
The differences are minor, however as AppleInsider points out the noise canceling microphone has been moved away from the light sensor. This change was previously made on the Verizon iPhone 4 while AT&T versions of the handset combine the parts.
According to the importer sw-box, each flex cable "comes with the necessary adhesive strips so they can be pressed down into the iPhone 5 back plate for easy DIY iPhone 5 fixing." This is great except that the only people who currently have the iPhone 5 will not be doing any DIY fixing. The item is selling for as low as $2.52 each for 50 or more units. More details on the product are also listed:
iPhone 5 Proximity Light Sensor Flex Cable
- Replacement detailed
- Remarkable flexi-chassis
- Micro-architecture
- Engineered for extended use
- Superior light-sensing diodes
- High traffic conducting terminals
- Optimum adhesive ratio
It may be difficult to tell too much about the iPhone 5 from this one part, but if this part is for sale already there will be more cropping up soon. In the meantime, Apple fans will have to wait until September or October to see the next iPhone in its entirety.