Submitted by Frank Macey on
The next generation iPhone 5/6 has now been confirmed by three different major media sources to be designed with a larger 4-inch screen. Apple fans know that Steve Jobs was deeply involved in almost all of the company's major products, and according to a report in Bloomberg the upcoming iPhone was no different.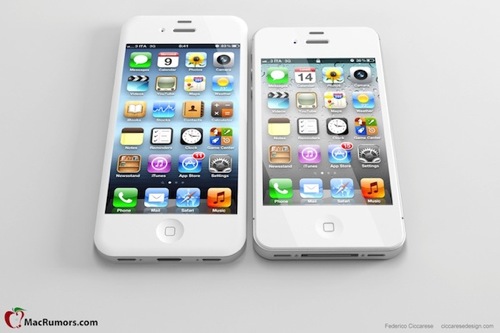 Once source told Bloomberg that Jobs "worked closely on the redesigned phone before his death in October." Apple was working on sixth-generation iPhone designs well before the launch of the iPhone 4S last fall.
Some were let down by the iPhone 4S, which like the iPhone 3GS was simply a faster, improved version of the previous model. The last time the iPhone received a major redesign was with the launch of the iPhone 4 in 2010. Analysts are expecting Apple to launch the iPhone 5 with not only a larger four-inch screen, but with 4G LTE support for lightning fast wireless download speeds.
The good news is that Steve Jobs was involved in designing the next iPhone. What's unclear is what kind of road map Jobs left his company and how many future products will be manufactured in the coming years that have been touched by his vision. Unfortunately, the iPhone 5 could be the last mobile product that Jobs was able to be involved in personally. When the next generation iPhone is revealed later this year, Apple fans can look forward to the larger screen and other design features knowing that Jobs was deeply involved in devising the latest iOS device.