Submitted by Marshall Walker on
A 19-pin dock connector and 4G LTE may not be the only new features the next generation iPhone will be packing. The new device could be equipped with NFC (Near Field Communications) technology. An NFC chip allows smartphones to interact with other devices in a very close proximity. The addition of NFC capabilities and the recently announced Passbook app will allow Apple to finally compete with Google Wallet.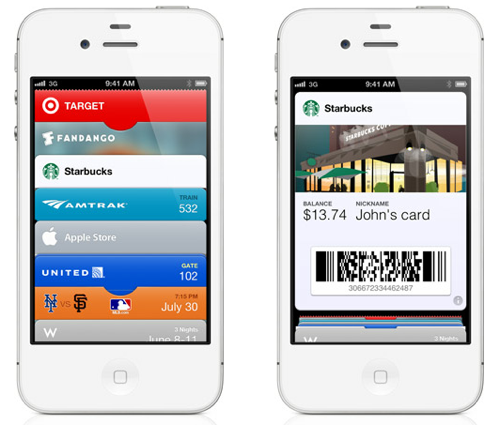 9to5Mac claims that they discovered clues of Apple's plans to add NFC hidden in a hardware code dump. They also cited Jim Peters, CTO of SITA who said retailers should prepare themselves for Apple to sneak its way into the lucrative world of mobile payments.
"Opinion is that Apple is going to incorporate NFC into Passbook. Apple just thinks about how they can make it really easy for the user, and then they figure out how to monetise it. They don't think about how to monetise it and then tell the user what they can have. It doesn't work like that.There aren't any transactions in it yet, but I think that's how Apple is going to sneak up on the industry. They are going to get people used to using it and then all of a sudden they will allow credit cards to be used in there, on the next iPhone, which will include NFC."
The newly announced Passbook app will allow users to manage boarding passes, movie tickets and store cards that have visual or scannable codes. The new app will be integrated with iOS 6 when it is launched later this year. Scott Forstall demonstrated the new app at Apple's Worldwide Developers Conference keynote earlier this month.
"The new Passbook app is the simplest way to get all your passes in one place, such as boarding passes and baseball tickets. Passbook lets you scan your iPhone or iPod touch to use a coupon, get into a concert or check into your hotel. Passbook automatically displays your passes on your Lock Screen based on a specific time or location, so when you walk into your favorite coffee shop your loyalty card appears and you can scan it to buy a coffee or check your balance. Passbook can even alert you to last minute gate changes or flight delays at the airport."
Google claims about 140,000 merchants in the U.S. currently utilize their mobile payment system which they announced last year, and newer Android devices like the
Droid Incredible 4G LTE
from HTC are already shipping with NFC technology.
It's safe to assume that Apple adding NFC to its devices will help the technology rise in popularity.