Submitted by Bob Bhatnagar on
There are rumors, then there are details revealed by trusted sources within Apple. 9to5Mac not only has these contacts, but they have combed through iOS 6 beta to learn more about the next generation iPhone hardware. The results, while not entirely surprising, are interesting for those waiting until Apple's October launch of the iPhone 5.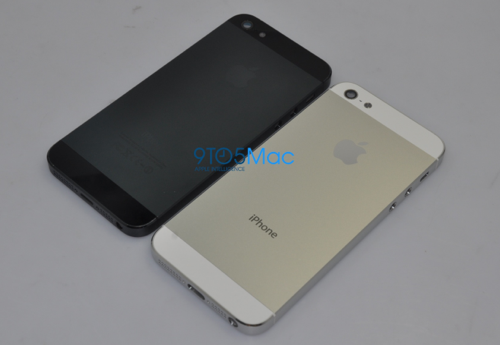 The hardware has been labeled by Apple as "iPhone5,1" otherwise known as N41AP. When it comes to the basics, this device will carry a variant of the A5X chip with 1GB of RAM and a mysterious new GPU chip called the SGX543RC* (the asterisk hides numbers that could identify Apple employees working on the device).
Although the application processor on the iPhone 5 (S5L8950X) is a step up from the iPad 3 A5X processor (S5L8945X), the report indicates that Apple will not market the chip as an A6 processor, reserving the name for a future device. The chip is likely a low-power dual-core processor using the same Samsung 32nm process as the new iPad 2.
Other details include information about the iOS build, which uses Darwin Kernel version 13.0.0. This kernel is a full release above the latest developer OS X 10.8 Mountain Lion. The iPhone prototype detailed by 9to5Mac runs iOS 6 seed 10A33X with iBoot version iBoot-153x.x. For comparison, iOS 5 uses the older iBoot-12xx.x.x.
When it comes to radio, the prototype uses the same Qualcomm hardware as the new iPad Wi-Fi + Cellular. 9to5Mac expects the final production iPhone 5 hardware will carry the latest Gobi chips, featuring low-power voice and data for several mobile networks.
LTE connectivity on the next iPhone
is almost certain, especially since major carriers have been rolling out service to more markets this year.
All of this hardware will be enclosed in a redesigned unibody shell, already leaked through parts suppliers in Asia. The case is taller and thinner, with redesigned speakers and a smaller dock connector. Unlike the current iPhone 4S, the next iPhone will feature a metal back.
We look forward to Apple's WWDC announcements later this month. Check out what Apple has in store when it comes to upcoming iOS 6 features and upgrades.