Submitted by Marshall Walker on
Several reliable sources have "confirmed" that Apple will announce the iPhone 5 in September. iMore claims Apple is "planning to debut the new iPhone at a special event on Wednesday, September 12, 2012, with the release date to follow 9 days later on Friday, September 21." AllThingsD's John Paczkowski reaffirmed the date a day later, followed by The Verge and The Loop's Jim Dalrymple.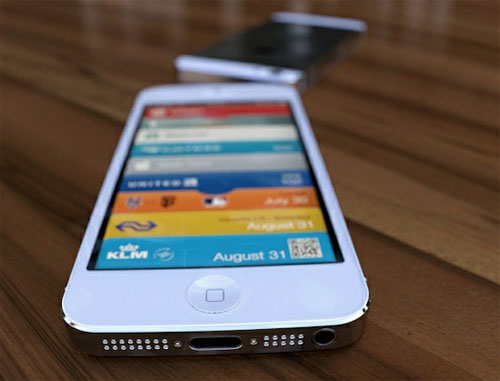 iMore noted Apple will also announce a new iPod nano and the long rumored iPad mini at the event. However according to iLounge, the iPad mini will probably receive its own event and be released in November. iLounge's source also revealed some additional details about the fourth generation iPad:
" Apple's current plan for the fourth-generation iPad is to release another relatively modest body tweak, which would keep the shape basically the same while introducing the new small Dock Connector, a rear-side microphone, and spec-improving/heat-reducing changes to the hardware inside. The rear-side mic might aid in noise cancellation or improve audio quality during rear video recording, and is apparently just like one found on the iPhone 5, between the camera and flash; prototype iPad minis apparently have a mic on the back in the same place."
iLounge said it's unlikely Apple will announce a new iPod nano as iMore suggested. Instead they will likely announce the redesigned iPod touch we've been hearing so much about. Apple is also rumored to be working on smaller versions of the iPad Smart Cover and iPad Smart Case for the iPad mini. If all these reports are true, customers will have a lot of iStuff to choose from come the holidays.
Besides the rumored release date additional details on the iPhone 5 were nonexistent. Earlier iPhone 5 rumors have claimed it will feature a larger screen, smaller 19-pin port (and rumored
30-pin adapter
), and be 4G LTE compatible.
Remember, a lot of "reliable" sources said the iPhone 5 with new "tear-drop" design would be released in 2011. I wouldn't mark anything on my calendar until Apple makes an official announcement.