Submitted by Marshall Walker on
Rovio Entertainment is attempting to freshen up their popular Angry Birds franchise by releasing Bad Piggies on September 27. The new game for iOS, Android and Mac devices tells the other side of the Angry Birds' story by allowing fans to play as the pigs.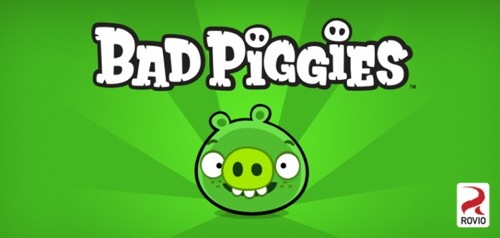 "There's a lot of empathy towards the lovable enemies from the Angry Birds games, and we've been constantly asked: what about the pigs' side of the story?" said Mikael Hed, CEO of Rovio. "Bad Piggies gives you the chance to play as the second-most-loved characters in the Angry Birds universe, and explore this rich world through their green eyes."
Bad Piggies follows the recent Angry Birds Space: Red Planet update, and the recently announced Green Day-themed Facebook episode. While the original Angry Birds and Angry Birds: Space games remain two of the top downloaded paid apps in the Apple App Store, the series has grown a bit stale. Rovio hopes teaming up with the pop punk band Green Day, and releasing a new slingshot free, pig version of the game will help breathe new life into the franchise. But will it work? I guess we'll find out on September 27 how much Angry Bird fans really care about the pigs.
Windows and Windows Phone 8 versions will follow shortly after the iOS release.